Chenes Aug/Sept 2017
A light hearted version of absolute paradise
Journey begins August 26, at bottom of the page
Saturday 7th October. After a good breakfast in the hotel, shopping was our first priority – Le Clerk for next week's food at home as well as filling up with diesel, Lidl for wine and fruit, and finally WBS for wine and beer for the next 6 months. Managed a great walk around the coast and harbour before getting on the boat for a choppy, but not unpleasant, voyage to Plymouth. Drove home in the dark and used the windscreen wipers for the first time for quite a while!
Greeted by our new kitchen – happy bunnies off to bed. Here endeth this year's blog. Thank you for reading and commenting, and, God willing, we will be with you next year.
Friday 6th October. First cold morning of trip – down to 8 degrees cemtigrade – plus a little fog. Made early start with so far to go. Picked up a couple of pain aux raisins from the nearby bakery and ate them in a country air on the autoroute. Not really in the running for the medaille d'or but pretty good as we had skipped breakfast.
430 miles later we arrived in Roscoff and checked in to our usual hotel – greeted by the rugby fanatic owner with some good gossip. Very nice room. Walked around the beach area and walked into the town for a pizza. Zzzzzz…Roscoff is a very interesting and beautiful town with lovely harbour and coastline.
Thursday 5th October.
Walked around the town bef,re breakfast and noticed
cleaning everywhere and lots of children walking to school. Breakfast was excellent and our host talked non stop – we were lucky to get away by 10.00. He had led a very interesting life including a year at American High School, which is how Jean and I met. Left our flat/house (the first entrance on the left up the steps) and set off for our next stop.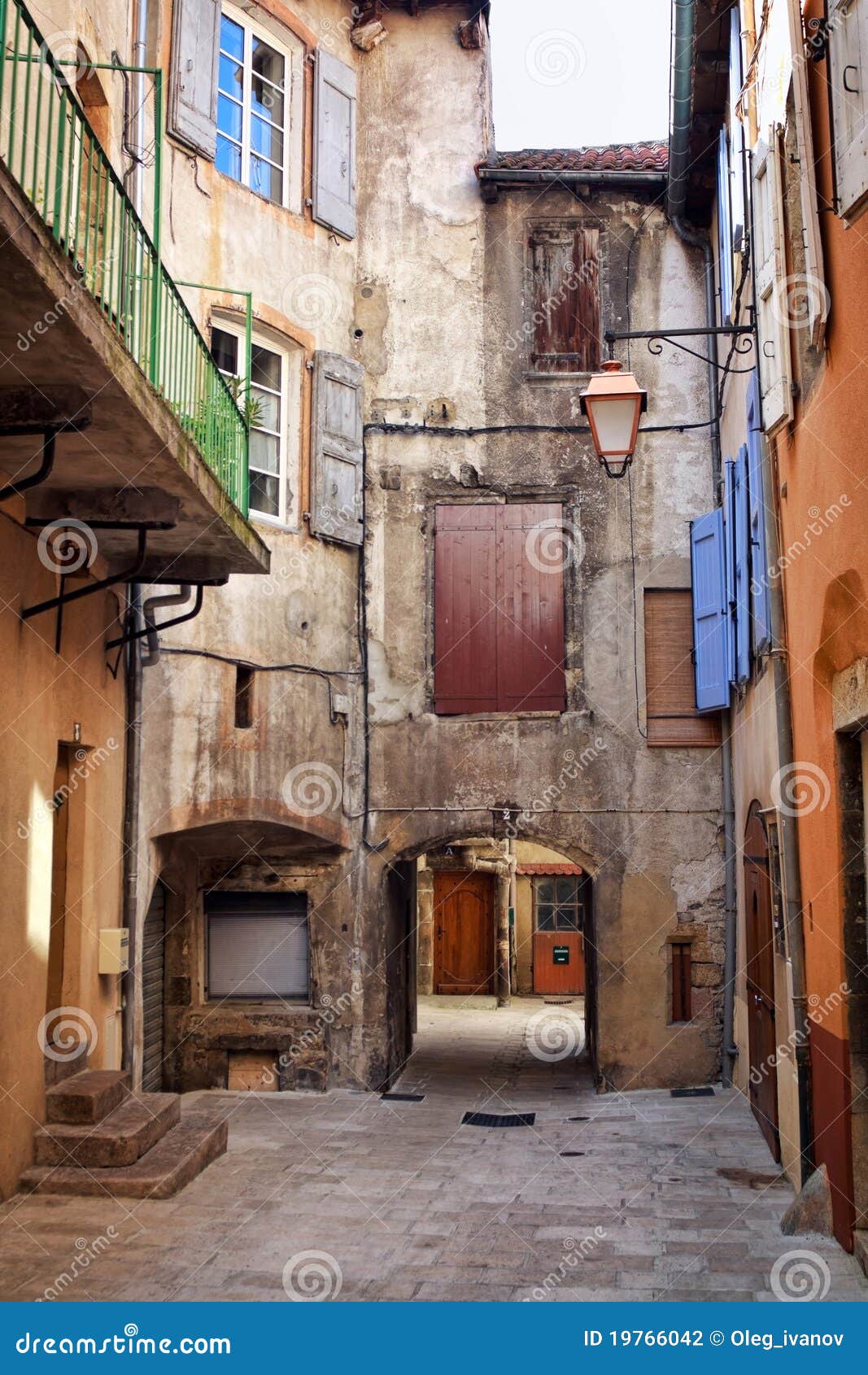 Easy drive through the most wonderful mountain scenery, up to nearly 4,000 feet, before 'landing' at the Noirlac, our usual watering hole, where we were received with kisses etc. from the owners.
Great walk around the lake before dinner in their excellent restaurant and an early night.
Wednesday 4th October. Close everything down, and final check before heading off at 9.45. Dry, light traffic and even found our way round Montpelier without difficulty. Incredible descent into Millau – almost like an aerial approach with lots of changes of direction. After touring round the town looking for our hotel for an hour or so, we rang them and a jolly frenchman with an American English accent appeared and took us to our accommodation, which we had walked past several times as it was a private house – part of a 17th centurysmall terrace. However the accommodation was superb, very spacious and right in the middle of town.
Tuesday 3rd October.
Last day and off to Cavalaire for a final seaside stroll. After some really good ladder days, the
snakes
have returned, so it was a bit of a struggle. Had to go to the bank as our cash card is out of date and the new one has been sent to England, but it was no problem with the staff there and it was sorted very efficiently.
Tedious day tidying, cleaning, putting away all outside furniture, sorting the garden and we're both knackered. Thanks to John Oxford and Brian Thorpe for helping with the heavy stuff.
It's end of season here and tbc when internet permits!
Monday 2nd October. Back to sunshine and it's off to Gigaro for the final time. Sea absolutely superb. However, back home it was time to think about clearing up and preparing for departure. A shopping trip followed at Carrefour and quite by accident we got a bonus payment. I accidentally took the wrong trolley and so we ended up with a couple of items we didn't want but can certainly use. Apologies to whoever it was as not only did we get their avocados and oranges, but our original trolley had a Lidl token in, and in return we had a Euro out of theirs. Nice little earner!
After the hard labour it was time to hit the beach for an evening stroll and a bottle of the finest local rose with dinner on the balcony by moonlight..
Sunday 1st October. Bit of a change in the weather, even a little rain about. Still warm though. Off to Croix Valmer market. Met almost the entire remaining population of Chenes, English and French – in fact quite a social occasion rather than a market.
In the evening we had a covert operation to get some sand from the beach to make a sandbag to prevent water getting into our cave. Jean kept guard while I crept out and got buckets of the fine Mediterranean variety and emptied it into a waiting bag in the nearby trusty Skoda, well aware that it is against the law.
I came well prepared with the appropriate vocabulary, in case of a brush with the local gendarmes. The situation would be something like this:-
"Pardon Monsieur, l'enlevement du sable est strictement contre le loi ici en France"
"Bonjour, Monsieur Policier. Je crois, en ce cas, j'ai une exception tres legale.
"(il n'etait pas impressione) Vraiment?"
"Comme vous savez, il y a un risque tres haut d'incendie dans la region entiere, et puis que nous habitons dans un foret, nous sommes en train d'empecher plus de feu, et en outre, au meme temps nous protegeons l'environnement."
Can't really script the next bit, although as you will now realize there was no policeman, it was all a dream, but could have been a nightmare!
Saturday 30th September. Before sunrise a very bright Venus lit up the sky. A routine morning – walk around coast, beach, swim in sea and back for lunch. Still up in the 70s.
For those new readers this was the area affected by the forest fires. These pictures show the 2 beaches we were on today and how close it was. The smell is still there and most of the forest is still closed off.
Friday 29th September. Another great sunrise. Decided to go on a 'down memory lane trip' and visit our family holiday destination in the 80's (that's the 1980's for the cynics). Off to AGAY yea! Unbelievably easy journey – end of season bliss…that is until we got to Frejus and managed to end up in a cul de sac nearly on platform 2 of St Raphael station. Couldn't do it again if we tried. It should be easy – just follow the D559 the very road we actually live on and it ends up in Agay. Indeed as we came to the first of many roundabouts the yellow 559 signs shone like a beacon. Then inexplicably they dried up – whether they just ran out of paint, or felt it was getting too easy or what? Eventually we miraculously ended up on an unclassified road, well spotted by Jean, to Bolouris and we knew we were then heading in the right direction and Agay is the next place on the map.
It didn't disappoint. We parked outside our favourite Moca cafe and had a cup of tea and tasted their pain aux raisins – not bad actually, but not a serious contender for the Medaille d'Or. Smartened up it was, with new seating outside, although the loo had remained untouched, but of course we knew how to pull that rusty old chain!
We had forgotten what a wonderful bay and beach it was. Sea like a millpond, plenty of parking almost on the beach. After a good explore of our old haunts we settled down on the sand, swam in the sea, and ended up buying a picnic lunch and wallowing in the sunshine. We then took a trip up the road to visit our old haunt Esterel Caravanning and sought out our one and only EB6 – great memories except for the time the sewage got blocked and flooded out the van.
A BBQ back at Chenes with Chlorizo, herb and tomato, followed by salmon, ratatouille and rice was delicious, with a modicum of rose wine, and add on ice cream (and in my case a glass of whiskey), that completed a great day.
Sometime earlier in the blog, Sunday 24th Sept, I mentioned how to cope with the now historic but ever present French toilets. Jean, with a wealth of experience in these matters, has pointed out a notable omission – having followed the code described, one must be careful not to bang one's head on the door, that is if there is one!
Thursday 28th September. Up at crack of dawn and was duly rewarded :
The sea was almost flat calm, and we had a great swim in quite warm water (it was supposed to be 22 but seemed warmer).
Wednesday 27th September. Off to Port Grimaud for a walk along the beach on a perfect morning 70 degrees with sun and slight breeze. It is a man made development with Venetian-style canals. Magical.
Finished the day with a great BBQ of lieu (fresh water fish) and chlorizo, tomato and herb starters. Mostly in dark, but 70 degrees.
Tuesday 26th September. Quite out of the blue there was a thunderstorm in the night – not forecast at all – very heavy, but welcome for the garden and the water authorities. Just busy drying out some things outside and in the sun it will all be done in a couple of hours. Off to Croix Valmer for a little shopping and post cards. We're invited for an apero at 11.30 – a little early in the day even for here! I had to apologize as the game of snakes and ladders got a little painful.
A rather belated thank you to Anne and Brian for my birthday present of 2 weeks ago. A lovely CD which unfortunately didn't work. Didn't like to say anything, but eventually came clean and Brian came over to investigate. Well it was of course a DVD which I had been trying to play in a CD player – hummm – must be the sun. Apologies Anne and Brian and you will be glad to know I am listening to it right now!
An evening walk along the shoreline at Pardigon Beach. Peace perfect peace!
Monday 25th September. Ditto for the weather. It's hard to remember the last time it rained but I was sent a timely reminder yesterday with the title 'Happy Days':
Off on the 8.55 bus to Le Lavendou about an hour away towards Toulon. Bus rides here are cheap (3 euros for any journey in region) and entertaining as a great variety of the locals and tourists use them. They are superb Mercedes vehicles which hold around 66 persons. No-one is allowed to stand and most of the entertainment centres on who should get on, as the French never stand in queues. Often those who are unable to come aboard are laden with luggage going to the airport – and that could be the last straw before doing battle with RyanAir from Toulon!! Our lady driver seemed to sort it out amicably and efficiently, and one couldn't help thinking a male driver would have been struggling to avoid a punch-up. IF THAT IS SEXIST…SO BE IT. We got there safely.
Le Lavendou is a busy attractive town with emphasis on tourism. We tested one of the local boulangerie's Pain aux raisins which were quite good, but not quite good enough for a semi-final spot. There is a boardwalk all the way to Port Bormes, a rather wealthy Marina and village, and on to a long beach with superb views. The major attraction this year is the erection of a 12 foot high statue of a rather well-endowed nude man entitled L'oiseau de l'ame – the bird of the soul……still trying to figure that one out. The picture shows Jean lost in awe and wonder!
On returning home for a rest we had the offer of some rather nice bedroom furniture and are at the moment installing it. Picture for the rest of the family to follow.
After such an exciting day the evening would inevitably be a disappointment. However, it was anything but that, out on the balcony – 21 degrees, and eating pizza and drinking rose wine. Now listening to CDs and reflecting how lucky we are.
Sunday 24th September. Another beautiful morning so it's off to Ste Maxime for a walk along the seafront and to reserve a table for the Jazz a la table at the weekend. There have been a succession of ladders over the last 48 hours, and life is in severe danger of returning to normal – not sure I can cope, but I'm sure Jean will welcome it!! Back for breakfast on the balcony and some reading and blogging time.
I'm often asked about the French toilets, which, with a certain amount of justification, have a poor reputation. I am delighted to inform my regular reader(s) that the major improvement in life here in France over the last 20 years has been the transformation in the standard and cleanliness and even the privacy of the facilities in all but a few instances. One such monument to this period of history was at the beach the other day where the dark ages are hanging on a little. "Strong knees, a good aim and a little luck" is how one Frenchman described it to us. A dodgy process at the best of times, especially if there's no light. I'm sweating buckets just writing about it.
An early call for dinner tonight at Brian and Alison's and a final goodbye to our friends the Hockins. A superb meal in their garden and lots of banter, tinged a little by the imminent departure of our friends.
Saturday 23rd September
. Lovely morning and a little warmer again. Started with a large number of dishes and pans to wash, but after that meal it was a pleasure to complete the perfect night. Now off to Plan de la Tour, a pretty village up in the hills, about 10 miles away, for a country walk for a change, and possibly another bakery to enter into the pain aux raisin competition.
Beautiful and picturesque village – its only 10 miles away but it's like being in a different country and even more so out of season. Started with a cup of tea at the local hostelry, accompanied by a "pain aux raisons" from a boulangerie. The italics are there for a reason – it did not make the unclasssified section of our competition and was completely unworthy of the name.
Fairly lazy afternoon…a potter here….a potter there. Had drinks in the garden with it's charming and scenic view.
Friday 22nd September. A little cloudy 13 degrees. For those who have been following the game of snakes and ladders, you may recall a very long snake near the top, which takes you, if you're unlucky enough to land on it, right down near the bottom left of the board. Not my lucky day but laden with pills, hot pads etc we head off for the sea at Cavalaire. Well the sea air beat the pills to it and a bad morning became a pleasure to be able to do something positive. There's an end of season air to everything. Not many people, beach clubs preparing to disappear into huge metal containers, all buoys separating boats, swimmers, children almost all gone, although one couldn't help noticing a smile on the face of the locals as they regained their territory for another year! Shades of Cornwall really!!
The afternoon raced by, helped possibly by a little dozing off in the sun,and all of a sudden it was time to set the table for our special guest and friend Trevor Jones. After the preliminary pastis and banter we proceeded to BBQ our favourite meal of scallops, supplemented by black pudding and bacon provided by our guest, followed by swordfish steaks with suitable accompaniment, with strawberries and ice cream to follow. The wines were Chablis, Rose Gris and Chenin Red. Rather decadent really! In the background we played a series of jazz CD's. Getting nearer to heaven by the moment! Fell asleep with the coffee untouched.
Thursday 21st September. Beautiful again but down to 9 degrees, very chilly, and the fact that it was 48 in old money doesn't make feel any warmer. Great for walking again so we're off to Gigaro. The sea temperature is still 21 degrees, which seems rather high, but we're going anyway to test the accuracy of the maritime website. It may not be a very long process!
Great walk around the coast with stunning scenery.
Wednesday 20th September. Beautiful morning and quite a chilly 52 degrees first thing. More ladders today so things are really looking up. Went walking in shirt and jumper – by 9am no jumper, by 10am no shirt, the power of the sun. Getting ready for the Hockin's leaving lunch – best bib 'n tucker on for second time this week. Spent most of morning putting finishing touches to a poem I have written for the occasion. Great fun.
The lunch party was even more fun, given by the doyens of hospitality here at Chenes and we're certainly going to miss them. The finest of everything – champagne, Jeroboams of Rose, St Emilion gold Award red wine, Limoncello, topped off by the finest brandy. Ah, the food was also very nice, and the great aperitif mini pancakes with toppings were absolutely delicious. Very emotional speeches listened to intently by all present who also dread the time we have to say goodbye to this wonderful community.
Tuesday 19th September. Blue skies are back and we're off for a walk at the sea and a little shopping. On the health front there have been a few ladders in the night, so it's all systems go. Was it the red wine, sitting in wet clothes, the lovely chicken and bacon, or complete coincidence? Hmmm… think I'll just enjoy it.
Headed off from Croix Valmer through the vineyards and forest to the sea. This pic, taken from the outdoor theatre balcony, gives an idea of the route. We're actually heading towards the sea just to the right of the lamp-post.
Beautiful scenery all the way and quite windy as well.
Down on the beach it was calm and warmer.
The journey back was of course all uphill, but we coped very easily for a couple of old'uns. Shopping and home for breakfast at 12.40. Don't know how far we walked but the fit bit recorded 12,000 steps!
Spent a lazy afternoon reading, jobs around the house, poem for tomorrows leaving lunch (not us – our neighbours the Hockins), writing out, or rewriting chords for my music memory as there is no music here for my borrowed piano. Another shower of rain…and a rainbow, what's the world coming to? Temperatures in 60s all day!!!
Monday 18th September The day of the Golden Wedding Anniversary. For those friends who have already sent messages, it is not ours until December 2020 so please hold fire in the hope that we will all still be here.
Morning started with a walk at Grimaud Sud. Parked at Villa Verde, a garden centre par excellence and walked down to the beach. On return we bought a beautiful Hydrangea for John and Gill , and some white stones for the garden. The plants there are of the highest standard – each one would make a catalogue photo. As you can see :
Sunday 17th September. Slow start due to a succession of snakes with a cold for good measure. Jean is good order however and she went to Cavalaire for a walk, where there were plenty if water sports happening, and took some great photos which will appear on here when she allows, which she has just done.
Played the wonderful Roland piano with inevitable delusions of grandeur. Apologies to the neighbours if they don't quite concur with that!
Saturday 16th September. Nice cool morning so set off to Ste Maxime for a long walk along the seafront and the pleasure marina. By the time we returned home the temperature had risen to high 20s. Nice lounging in the garden weather watching the birds who seem to be eating their way through my entire stock of food in record time. Quite a few swallows and martin about – were they our garden swallows from Cornwall en route to South Africa? I'm developing a dislike for great tits – they seem to chase away the crested ones, which have become our pride and joy. Come on guys -we're only here for 2 more weeks.
Friday 15th September. Much cooler day and those early risers like myself may have noticed at 6 am the incredibly clear stars towards the east. Venus as bright as I have ever seen and further south also near the horizon was Sirius. Looking down from above was the moon. Amazing, the brightest planet, the brightest star, and the brightest object in our skies, all in the same sector. This is not my picture but is taken this week. The moon would be slightly higher. The other bright star upper right is Rigel in the Orion constellation.
The washing up awaited but completed in an hour with 3 cycles of our automatic human machine. That was the equivalent of our usual walk – maybe not quite so enjoyable.
Bit of a lazy day for a change. Played my newly borrowed piano and started composing a Chenes melody which may be finished before Brexit, which gives me plenty of time! Tidied and admired the garden.
In the evening we found yet another great concert, this time by the Cannes Symphony Orchestra in a beautiful old stone built chapel with accoustics to die for.
Thursday 14th September Beautiful day but the heat is back in the 30s, so brushing dust off the fans and winding up the air con Spent most of the day getting ready for a dinner party, the first of a few I think, to mark the departure of our neighbours, the Hockins. Pre match line-up before kick off.
Wednesday 13th September. Lovely day again and not too hot, so we headed off Cogolin Port to see the boats.
Well we weren't all that bad, but on entering a rather exclusive part of the marina, the barrier (designed to keep it that way) was up, so I walked on through. Seconds later there was an almighty crash and unfortunately the vehicle that probably opened it in the first place was stopped in his tracks by the barrier arm on his bonnet and windscreen. It was to them, and other onlookers, obvious that I had triggered the release by walking through, mmmmm……. could be nasty. Fortunately it was not one of the Bentley Continental convertibles which are often seen to be entering, but a van and trailer collecting the marina garbage. They didn't exactly see the funny side of it and I must apologise for the lack of a photo, but the old fashioned look from the driver's mate, who looked like he had just retired from Toulon RFC, kind of stopped me in my tracks. It turned out they were more worried about the damage to the barrier and I fled the scene rather hurriedly! Phew…my insurance company, bank manager and my normally jovial solicitor will be eternally grateful it was not the Roller!
I would like to place on record that Jean can be completely absolved from any participation or blame. Like any sensible human being (woman) she used the pedestrian entrance. Nevertheless we laughed about it well into the afternoon and any mistakes, spelling or otherwise, are entirely due to the fact I'm creased up even writing about it.
We spent a great evening eating with Chris and Chris and the Hortons, and finished rather sensibly at 11.00
For the information of our reader(s) during the course of the evening we found an excellent B&B in Pershore, Worcs. Called The Barn it comes highly recommended by all reviewers. What do you think about this Gina?
Tuesday 12th September Beach walk at Pardigan to start ..and yes.. there were a few cobwebs flying out to sea! The stamina is fading a little perhaps or maybe it is just the heat. Jean is the one standing up!
The pain aux raisins competition is hotting up, and today it was the turn of a well known bakery in Croix Valmer.
No rest for the wicked as a major shopping trip got underway. Carrefour is the largest chain of supermarkets in France, but strangely enough here in the Bay it is the smallest. But a bit tucked away and always quiet after 12.30. This trip broke all records as we hadn't any food or drink in the house and have some social gatherings in the calendar for the coming week. The fall in the value of the pound did not help our cause but the magic card saw us through the checkout. I told the cashier, who was astonished to be faced with 2 trolleys piled high, that it was our annual shop and would see her again next year. Lots of fun, except the people behind us were not terribly impressed and this was not helped by my typing in the wrong pin number. Hey-ho.
We have very good neighbours, and Arlette , who lives next door and is Belgian and a former teacher often comes in and helps us with our conversation. Over a cup of tea and an English ginger biscuit we solve the problems of the world in French. In many ways . we live in very similar countries, despite Brexit. France is huge and has a relatively less dense population. In other words 'beaucoup d'espace'. UK and Belgium have the same demographic problem………overcrowding, and we share the resulting lack of infrastructure to support the growing population. Dear me, getting a bit serious here…better lighten up a bit. Arlette's husband is called Jose, vice president of the club. With the next Caribbean hurricane Jose on it's way, she is hoping he's having a good day.
Having unpacked this lot, we collapsed for the rest of the day. Quiet meal, fish and oseille sauce on the balcony, and then a relatively early night. Listened to Boogie Woogie Jazz in preparation for playing our new piano on loan from our very generous friend Karen. It's a very good Roland, and I must say I'm struggling to match the wonderful tone with my fingers.
Monday 11th September Just realised that it's the fancy dress party tonight and we've nothing to wear – bit late for Amazon Prime! Theme Hippies mmmm….Will keep you posted.
Great morning for a walk and swim at Gigaro Beach. We suddenly thought we were in Holmbush instead as the picture shows. However they said it would be finished in 2 days, but they always say that about Holmbush as well.
Only car on the front row – previous visitors will know how rare this is. The Grockles are retreating. Breakfast on the beach from local Boulangerie – heaven on earth. It wasn't to last though because I suddenly was aware of the absence of my mobile phone GGGRRRR…..Searched car, beach, boulangerie, parking meter stand, chair we we sat to eat……all without avail. Jean searched the car thoroughly (she is well known for this and could easily do it for MI 5) . Having called on the assistance of the lifeguard, parking meter attendant, police, shopkeeper, a very kind German tourist , and nearly everyone in the vicinity…………we found it well disguised on the back ledge of the car boot – black on black evaded even MI5. Life returns to normal…well nearly.
The sea was perfect -22 degrees and calm – and to my surprise a topless lady appeared at my side. She had just come in and was trying to avoid the waves. Pointing to two attachments on her upper body she said 'Elles sont tres sensible – Quel choc!' (They're very sensitive – what a shock). It was certainly a shock to me – can anyone think of a suitable reply? I just headed off for deeper water!! But that's not the end of the story as the wind suddenly got up and the sea became rather rough. It is often quite difficult to get out there as the beach shelves awkwardly – the sensible ones like Jean go up to the staked buoy and haul themselves ashore. Well I always like a challenge and in trying my best the snake struck and I had no strength(a very long snake this time). I nearly made it wiggling on my back but had to be pulled out by passing walkers, 2 of them women (no not the same one). How embarrassing is that! The game of S and L is a serious one.
Retreated tail between legs and had an uneventful drive home.
Sunday 10th September. A little late in getting up but still managed a walk at the sea in Cavalaire. Plenty of action as it is the local market day and there was also a vintage sports car rally, however the beach and Mediterranean Sea remained serene. Lovely sunshine but a trifle chilly – its all in the mind because the temperature would have been balmy in Cornwall at 21 degrees! Had a great conversation with a french car enthusiast about a 1968 E-type Jaguar and for once I knew what I was talking about.
On the subject of cars I often get asked about the driving here in France. Well the colour of the traffic lights is the same – well not the orange one- but after that the similarities cease to exist. The French generally are a polite, well-behaved, temperate race, but this seems to change dramatically when they set foot in a car and reach boiling point on a motor-bike or scooter. They are encouraged in their efforts by the sight of an English car, even more if it has a Union Jack fluttering in the breeze, the absence of any dents in the bodywork or a woman driver. Whilst driving a right-hand drive surrounded by motor cycles in your blind-spot is not what we are used to, it is better to try and ignore the others because the battle is fought to the bitter end, and bang goes your insurance no claims and probably your medical one as well.
I'm not suggesting it's in the same class as India where the driving focuses on good horn, good brakes and good luck, but it runs it a close second. Fortunately the are no elephants (but as you can see in this picture they are on the increase), cows, tut-tuts and other animals in the competition here – just can't imagine the chaos if there were.
In reality, not wishing to deter visitors to France, despite Brexit, there are many advantages in having an English car in France. On narrow roads it is very easy to keep right into the edge of the road and thus avoid those overtaking on double lines. Since one cannot see past the car in front one is not tempted to overtake anyway, thus avoiding the major cause of accidents over here. Since it is virtually impossible to obtain reception en route we cannot use our mobile phones either and thus avoid the second major cause as well. One must be positive !
Quite an active day as the final concert of the Jazz festival was this evening, featuring 3 of the finest jazz pianists of our generation. Concerts in France almost always start at 9 pm to avoid clashing with dinner. We wolfed down our pizza so we could be there in plenty of time to get good seats. 40 mins before the start we were unable to gain entry and hammering on the door of the auditorium the security guard bluntly informed us that it was full and had already started. There was no way we could gain entry under any circumstances for security reasons. There was a bit of a stand off situation, we refused to leave and the management were called to resolve the escalating trouble. Our argument was that we had travelled all the way from England to see this concert (well it would have been better to have been another "EU" country) and we were prepared to pay to sit on the floor to hear it. Whereupon the organiser of the event appeared and immediately shepherded us to the best seats in the house for free ( it was £30 a ticket).
After all this activity we were unable to attend the Lions BBQ as all the flights were full. I can only offer a picture (indoors due to rain and wind) of what might have been
"HELLO EVERYBODY FROM FRANCE"
Saturday 9th September.
Well it was my birthday……not a big one but the largest I've experienced so far. Fairly normal start to the day walking to Croix Valmer our nearest small town to post a letter and purchase yet more pills to help me throw the dice for snakes and ladders. Wonderful scenery along a disused railway line through vineyards and woods. With no rain for 5 months everything extremely dry the colour green was lacking in most places.
On returning home it was time to open my cards and presents somehow smuggled aboard the trusty Skoda, and hidden with the skill of a Mum just before Xmas. Lucky bunny now has 4 hats (in the fervent hope that they will last the rest of the holiday), a bottle of Pastis (ditto, but unlikely), a 3 in 1 wine drinkers tool from the land of Lanjeth, 8 birthday cards (2 by post!), 12 emails, 39 facebook posts, 4 messenger greetings, 1 video of Daisy,8, practicing for her pantomime audition, a vintage jazz CD, a jib-jab card, and a book of cricket related poems. Not a bad haul for one of advancing years.
The main news headline brought us back to reality – a violent thunderstorm bringing our first rain for 5 months. The experience was still there in our memory, as we seemed to spend most of the summer sheltering from it in Cornwall. The plants and trees were delighted to join in the birthday celebrations, but probably not half as much as the local fire service and the St Tropez Bay Water Company.
The festivities continued late into the night with a great three and a half hour meal at our favourite restaurant, Les Sarments, with our friends the Oxfords. I would like to apologise in advance for the shaky writing in tomorrow's blog which may be a trifle late in going to press.
Friday 8th September. Off early to St Tropez. To us the most enjoyable part of this famous village to walk out of it along the coast past the world famous cemetery to explore the rugged shoreline.
An hour and a half later we returned to St Tropez, and away from the hustle bustle of the land of the rich and famous in a little back street, there is our favourite boulangerie. We cannot believe it – they'd run out of our favourite Pains aux raisins – bleeding emmets – and we had to settle for a smaller version which was delicious. Then a walk around the gin-palace lined harbour with money (and a good portion of the world debt) oozing out of every molecule. Despite all this it is beautiful and well worth a visit. The prices here are quite extortionate (except in our little back street) and imagine paying £2000 a night to wake up to the most famous view in the South of France……………………………
………………..to find some rich clown has parked his private 5000 ton yacht outside the window. Jean later found out that it is available to rent with its crew of 20 – that's about a few decades of pocket money per minute!
Back to earth we explored the rest of the harbour
Thursday 7th September.
Lovely cool morning again so decided to go up on the hills to view the local reservoir and check on the level after 5 rain-less months. We started in a pretty village called Le Mole, in the middle of the vineyards, and a rotten grape like smell and mist hung over the village – reminding me of a Sunday morning in a flat I shared in Kentish Town! It turned out that the vendange (Grape harvest) was in operation and because of the drought they are doing it during the night. We then climbed up the path to the dam. About 2 miles on a much improved surface from previously. Stunning scenery all the way. It was barred to any vehicles because of the fire risk. Anyway we did it in 50 or so minutes which is definitely a PB for our age group!
As you can see in the photos the level is way down, a bit like the river at Par at low tide.
Wednesday 6th September. Perfect morning – still, sunny and not so hot as recently. Off to Cogolin beach and Port for a walk. Had to call in at Casino (supermarket not gambling venue! ) for food for BBQ in the evening. It was busy and we went through automatic check out and unfortunately the machine, or just possibly us, was having a bad day and the assistant had to help us through. We were just about to pay when the lady on the next machine turned around with her basket and caught the bottle of red wine on our shelf and it shattered on the floor. I must say the man assistant was very patient with us but I suspect he was more than happy to show us the door. I thanked him and hope the rest of his day went a little better.
Before the BBQ we went down into Cavalaire for the start of the Jazz Festival. It was just a parade around the town with a small, very acrobatic group of musicians, to publicize the rest of the week's events. Met Chris and Chris and had superb ice cream. Chris got a little excited after one ice cream!!
BBQ was great success as it was partly experimental. Cooking scallops on BBQ is tricky but on our electric model with a hot plate as well, it is much easier, particularly using the clock method on U tube to avoid overcooking. As well as perfect scallops we had swordfish steaks – superb meal after all. Even splurged out on a bottle of Chablis to accompany.
Tuesday 5th September. A different day. Went to a charming village an hour and a quarter inland from here called Cotignac. It is well documented as being one of the prettiest villages in France and deservedly so. It has attracted quite a few well known celebrities but this has not spoiled the appearance or the ambience. Lucky for us it was market day and it has the distinction of being the only market I have ever enjoyed following hundreds of attempts. To begin with one could actually move without uttering 'Pardon' every 5 seconds. Mixed with the numerous antique shops and dramatic scenery it was an experience not to be missed.
The village itself is halfway up a cliff which provided protection from marauders and also for the French resistance in WW2. Narrow streets with huge drains as the whole cliff drains into the village in the rainy season. We met up with Pat Malich, a friend who used to live in our road here at Chenes, and her friend Ann Moyle whose house she shares. Together with our friends and neighbours John and Gill Oxford (who kindly provided the transport) we had lunch at an excellent restaurant and a guided tour by Ann and Pat. The scenery is dramatic, including an amphitheatre built into the rock.
It is often said about St Tropez residents that for reasons of appearance they are either seriously rich or seriously in debt. Here in Cotignac they seem to be pleasant, unassuming and probably quite wealthy as well.
Monday 4th September. Went to St Aygulf a little farther east along the coast (towards Nice) Lovely cool morning – actually a record low of 57 at 6 am – so 3 miles and not a drop of sweat. Beautiful scenery along the coast and over to the mountains.
The flute and piccolo player, whose brother was the first violin, was particularly good on the piccolo. I spoke to him afterwards and there it was – the same Hammig piccolo as I have – I'll have to have a word with it. His encore was Bach's Badinerie played at triple speed – quite extraordinary. Practiced all night in my sleep.
Sunday 3rd September. My brother's birthday many good wishes to him – Newcastle Falcons winning this weekend is a pretty handy present. When I consulted the Premier League table I couldn't find Newcastle and thought they had been missed off, but on glancing at the top of the page I find them leading with Saracens. Long may it last. Started the day with walk by the sea at Ste Maxime, where les pains aux raisins from Tarte Tropezienne were rather disappointing. They will of course receive a copy of the blog and the survey in the hope of a free meal in the future. Our usual activities occupied the rest of the day. Highlight was at 7.30 pm when we visited Azur on the beach at Cogolin Plage. We go there for the scallops and it did not disappoint. 11 large scallops each with rice and ratatouille. Generous portions to say the least. A picture is shown in case you thought I was exaggerating. The bunnies went to bed happy.
Saturday 2nd September. Cooling off. Went to Port Grimaud for a long walk and then called in at the garden centre, much to Jean's disapproval, for a few more extra plants. On the way back home we called into yet another Boulangerie (bakers) as part of our survey to find the best value for money 'Pain aux raisins'. After 7 days early indications are that the Spar at Gigaro is at the top of the spreadsheet although we have only brushed the surface albeit tastefully. My friend who lives here as well Brian Bowlt, with whom I was in the Church choir and the Scouts nearly 70 years ago, called in with his wife Anne for a conversation, this time in Geordie (bit easier than French). Very windy so abandoned BBQ and bought a cooked Chicken. The wind did not affect the wine consumption though, although it might be the other way round!
Fri 1st September. Hot again. Early start to Gigaro Beach for a nice walk and to view the devastation caused by the fires. We could smell the burning on arrival even on the beach. Unfortunately we weren't allowed into the forest area where we have often walked, and had to make do with a distant view and of course the smell.
Thurs 31st August. Another day of 'Snakes and Ladders' – follow this link for an explanation Early start while only 29 degrees and off to Cavalaire. Beautiful. What appeared to be a mini Tsunami turned out to be an aquaerobic session with around 100 elderly ladies in the sea.
Back home for breakfast and had to go to the supermarket. Happy to say it was empty (around lunchtime) but the bill reflected the drop in the value of the pound. Now in 90's we collapsed for a siesta, and on waking (6 pm by now) went for a cool off in the pool. Ate in garden courtesy of our shopping trip and overindulged slightly as a result.
Wed 30th August. Another incredible sunrise. Headed off early to avoid the heat to Cogolin Plage and a paddle in the (rather warm) Med.
Garden Day. How to transform the Ghobi Desert into something half decent. Well I cheated a bit by giving some of my plants to a neighbor who lives here all the time and is a keen gardener. So within 30 mins or so the transformation was complete. Cornwall revisited you might say. From this
to this
Having had very few birds in our garden in June we were delighted to welcome them back in numbers. If you can imagine 3 crested tits on one feeder you would say I was pulling your leg. The answer was of course Wilkinson's bird-nuts from St Austell itself. They are actually called Hooped tits here (Mesange Huppee) because of the striking white collar.
They are waiting in adjacent trees for a vacant spot!! Heat means down to the pool now!
Just back in time for a Facetime call from Robbie just to remind us it was raining at home. Went down to Debarquement Beach for a walk and meal by the sea. On the way home traffic suddenly stops and a wild boar and family of 3 meandered across the main road. Quite extraordinary. I know what you're thinking – we only had 2 glasses honest.
Tuesday 29th. First day in our paradise and how about this for a welcome at 6 am just before sunrise:
Pretty knackered after the driving and the heat, but did manage to unpack, unload all the Cornish plants and clean up the patio and garden. After a 3 hour siesta we had a swim in the pool, mostly to cool down, and replenish all the bird feeders. Had a stroke of luck – found a pizza in the back of the freezer to go with the rest of the baked beans, eaten on the balcony. One sip of wine and fell asleep!
Sunday August 27. Early start for the first leg of the journey – 430 miles to St Amande Montrond. Traffic was light, certainly by English standards, and from time to time we wondered if we had missed a "Road Closed" sign! We checked in at our usual watering hole, the Noirlac, around 6 pm to be welcomed like celebrities by the patron and his wife, and a wonderful sunset over the lake taken from our bedroom window..
It was extremely hot – around 35 in the evening. Great meal – comme d'habitude.
Sat 26th August
Packing up car for the journey to Plymouth. 50 plants, and 3 large Xmas cakes courtesy of Bawden's Bakeries of Lanjeth (Hospice Branch). Just managed to squeeze a couple of suitcases in the back!!

Boat not full and sea absolutely flat calm – a rowing boat would not have looked out of place. Arrived Roscoff 9.30, it was dark, and straight to bed in this rather delapidated hotel, the only one available at at the time. Endless stairs and creaky corridors but we survived.
Sunday August 27.
Early start for the first leg of the journey – 430 miles to St Amande Montrond. Traffic was light, certainly by English standards, and from time to time we wondered if we had missed a "Road Closed" sign! We checked in at our usual watering hole, the Noirlac, around 6 pm to be welcomed like celebrities by the patron and his wife, and a wonderful sunset over the lake taken from our bedroom window..
It was extremely hot – around 35 in the evening. Great meal – comme d'habitude.
Monday August 28. Only 460 miles to go over some of the best scenery in Europe. Highest point on A75 at around 5000 feet it was a cool 30, but on descending on to the Southern plains it shot up to 38 – a reminder of what was to come. Traffic not too bad but really busy around Aix en Provence. Poor Jean had the dubious privilege of driving this leg and being cut up by a mad Frenchman inches from our back bumper in heavy traffic at 75 mph, who then screamed past us on the inside. This is what Jean said (edited for under 18s)
Anyway we arrived safely at 6 pm in 38 degrees and put the kettle on! Previous visitors will know that there is a Pizza Place about 400 yards down the road specially situated for first night/no food situations. Alas she had taken a couple of days off and we had to settle for a gourmet evening meal
However all was not lost as dear Lucy had left a bottle of Rose in the fridge and it certainly didn't find it's way back there. Then…..bed….sleep….air con on……fans on…….got here safely….g'night.
I am the target text.